Redeemer Bible Church believes God desires the local church to be the primary means for sending people to proclaim the saving message of Jesus Christ to the entire world and is actively engaged in the making of disciples cross-culturally across the globe.
The opportunities to engage our world with the power of the Gospel are limitless and we encourage you to pray for all of our missionaries as well as where God may be leading you to serve for His glory!
Jonathan and Barbara Baker
Jonathan earned his Bachelor of Science degree at Baylor University and then completed a Master of Arts in Biblical Studies degree from Dallas Theological Seminary. Barbara graduated from Liberty University with a Bachelor of Science degree in Nursing from Liberty University. She also has a Certificate of Graduate Studies from Dallas Theological Seminary. God has given Jonathan and Barbara a love for the people of Mexico and a passion to see them come to Christ. The Bakers have been serving in Mexico since 2002. After a year in language study, the Bakers moved to Pachuca, Mexico where they served in a local church. In 2013, they moved to Puebla, Mexico. Personal evangelism has been central to their ministry, and has most often taken place in the context of personal relationships. The Bakers' ministry in Mexico involves evangelism, Bible studies, leadership training in the local church, discipleship, men's and women's ministry, as well as music, youth and children's ministries. In Puebla, the Baker's ministries are connected with their local church: Comunidad Biblica (Biblical Community). The Bakers have 2 children, Josiah (11/15/2001) and Abigail (11/8/2005).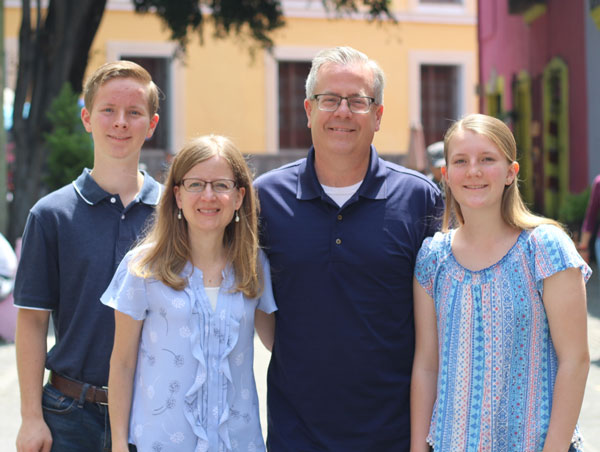 Hanok and Shalini Bangennawar
Hanok was converted from Hinduism in 1996. After trusting Christ, he went to Faith Baptist Bible College and then to Asian Christian Academy's Evangelical Theological Seminary. During his theological studies, Hanok prepared for a church-planting ministry. He and his wife Shalini join other graduates who are establishing mission centers and churches and spreading the gospel throughout India. He started Mysore Bible Church in August 2009 with a group of 10 believers. The villages that surround Mysore are not yet reached with the gospel. The state of Karnataka, where Mysore is located, is one of the most unreached and difficult states to penetrate with the gospel. Believers there have come under heavy persecution.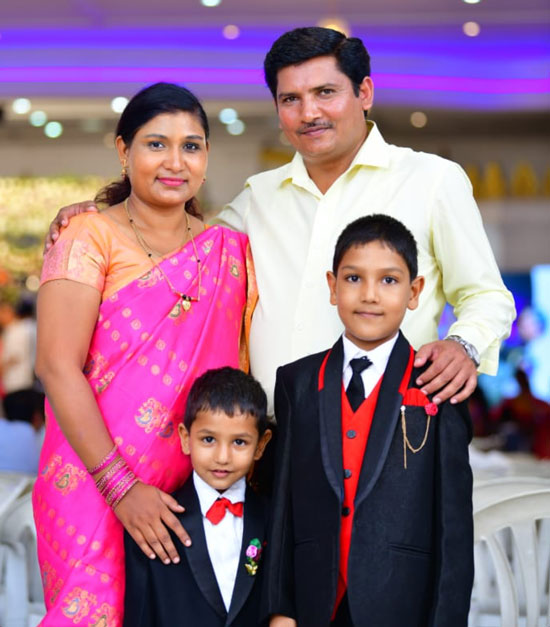 Miro and Milotka Cizmanski
Miro and Milotka are serving in Backi Petrovac, Serbia, where Miro grew up and began his teaching and preaching. He graduated from Eastern European Bible Institute; then he and Milotka came to the United States to continue Miro's education. He graduated from Trinity College of Florida with a B.A. in Pastoral Ministry and from Dallas Theological Seminary with a M.A. in Biblical Studies. He and Milotka returned to Backi Petrovac where Miro serves as the Director of the Christian Evangelistic Center (KES). The ministry with KES includes translation and publication of evangelistic and other Christian literature, a Bible correspondence school, the organization and execution of evangelistic meetings and Bible conferences, teaching, evangelism, discipleship, and a camping ministry. KES often partners with other ministries such as Christian Recreational Center Bethel to further their ministries in Serbia. In addition to the ministry with KES, Miro is a pastor and teacher in their local church and Milotka is active with the children's ministry.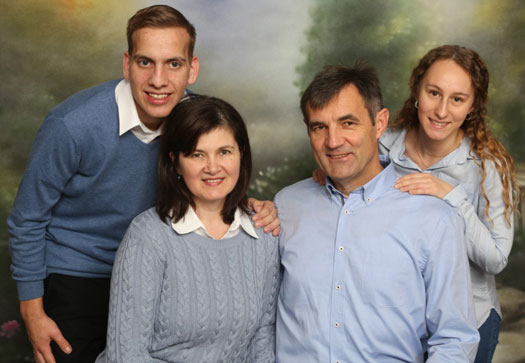 Roger and Suzanne Doriot
Beginning with the Nalca tribe in 1975, Roger and Suzanne have served in Papua, Indonesia (formerly Irian Jaya), to plant churches and translate the Bible into local languages. The New Testament for the Nalca tribe was completed in 2000. Their passion to see the Word of God translated continues to escalate. Roger is working on a plan that involves partnering with other mission organizations and the national church to begin translating each of the 200 remaining local languages by the year 2025 (www.wycliffe.org.uk/vision2025-org). Much of the Doriots' work today is done with Mother Tongue Translators (MTT). MTT's approach involves working with at least one skilled individual from a people group with no access to Scripture in his/her native language learning English or their national language and translating scripture from that second language back into their mother tongue. Roger is involved in recruiting, training and supervising nationals to do this work. In addition to their translation work, Roger and Suzanne serve the Nalca Church in an advisory capacity.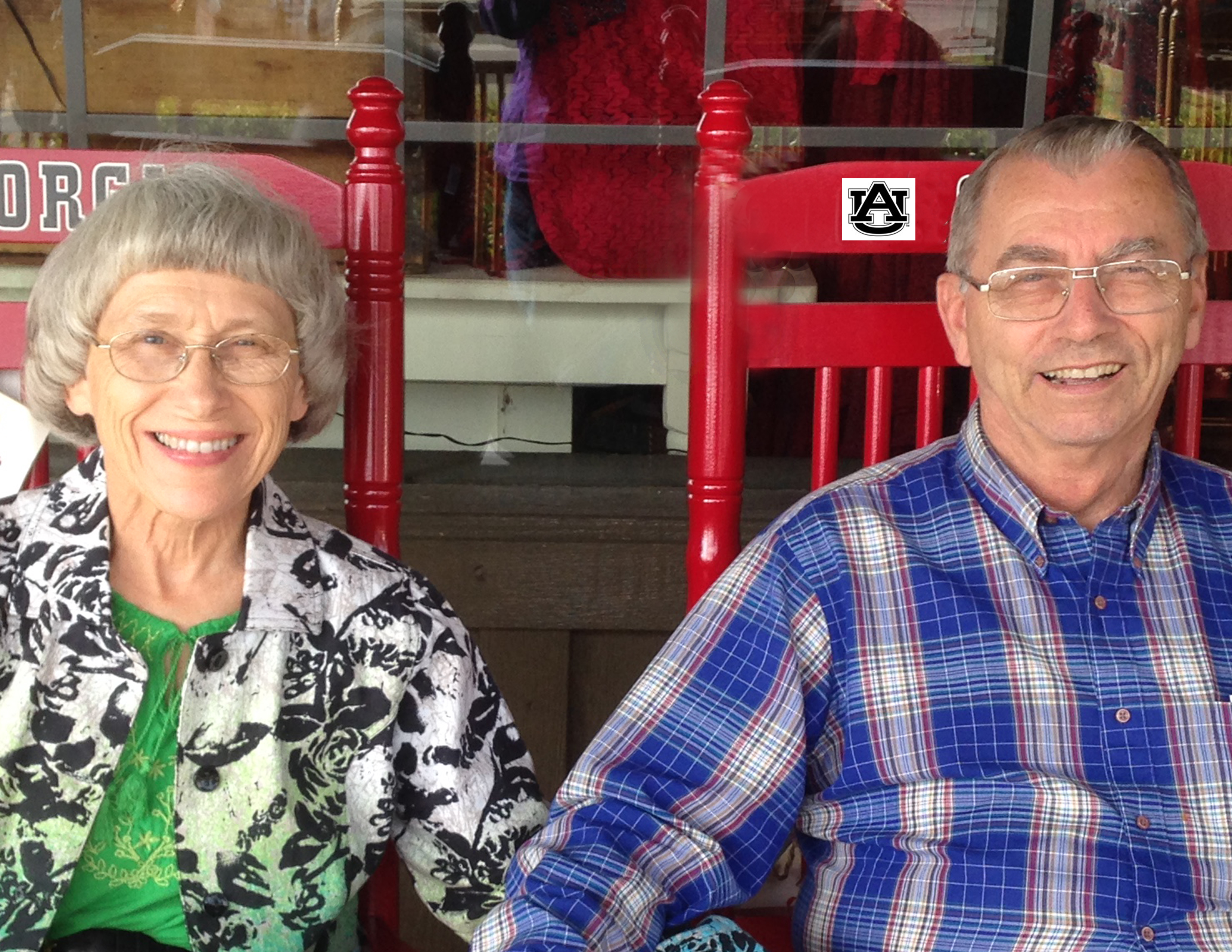 Joy and Leela George
ACA was registered in India in 1976 as an institution to provide post-graduate level training for Christian ministry tailored to the unique Indian context. Joy has worked with the ministry since its inception and is one of its founding members. Joy has his ThD. from Dallas Seminary and Leela has a nursing degree. Joy became the president of ACA in 1986. Leela is involved in teaching in the High School, directing the hospital and supervising the orphanage. Over the years ACA has developed into a multifaceted ministry that encompasses Evangelical Theological Seminary, Asian Christian High School (grades K-12), Agape Hospital and Health Clinic, House of Joy children's home, a pioneer church-planting ministry, and a subsistence and revenue-generating farm. ACA has a holistic vision of ministry with each of the individual ministries contributing to ACA's purpose of promoting scholarly evangelism and planting Bible-believing churches in India. ACA has sent graduates to India, Burma, Nepal and Kenya to serve as teachers, pastors, church planters and missionaries. The ACA church planting department has now 37 missionaries and 27 of them are fully supported through ACA and 10 are partly supported. Joy and Leela are also developing a college for arts, science, commerce, engineering and Bible in our property near to the present campus.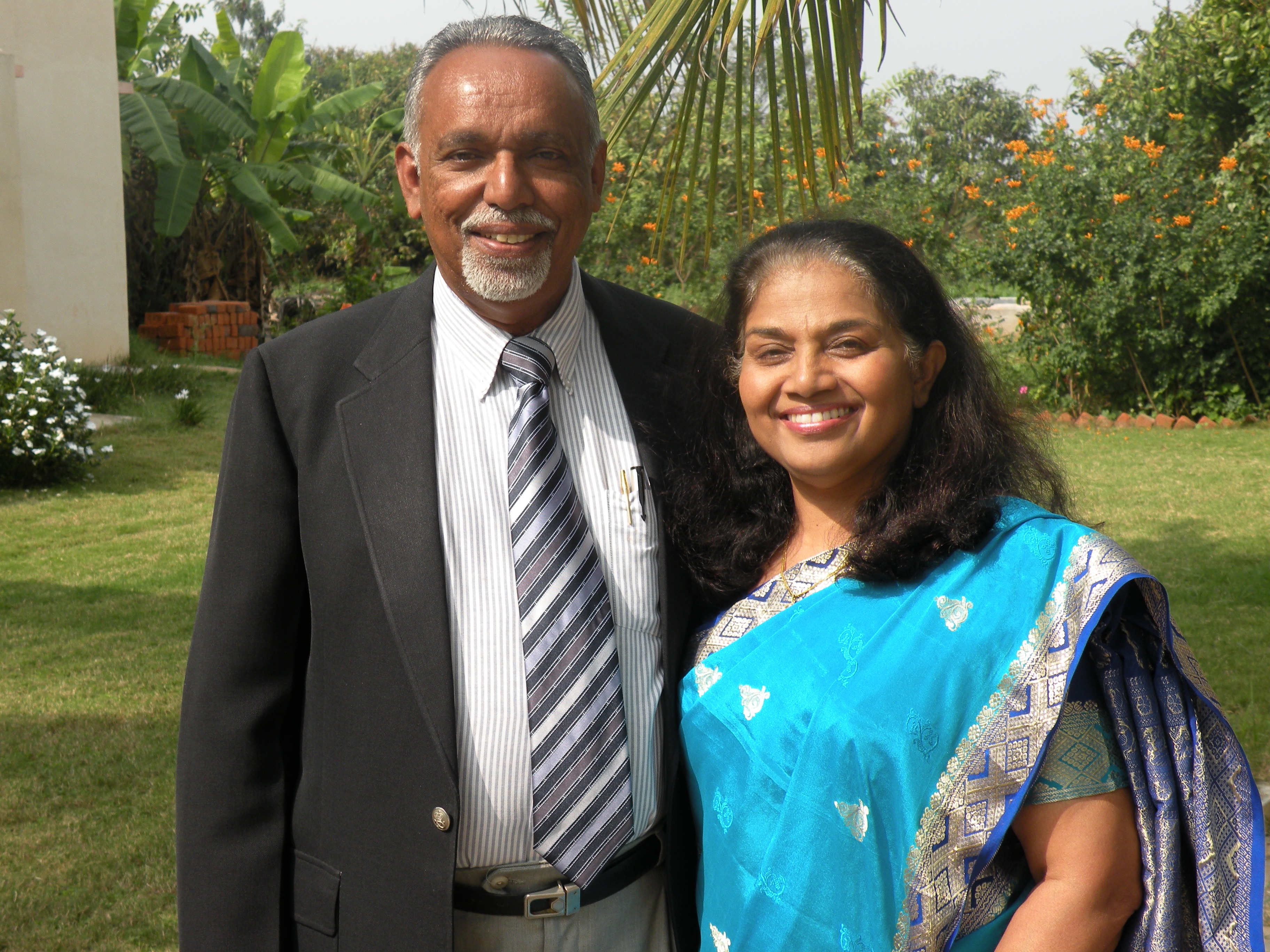 Laci and Szandra Kadar
Laci started serving with WOL Hungary in 1991 as a camp counselor. He then joined the staff full time in 1995 and worked in various positions, including Program Director and fundraiser. In 2004 he became Camp Director. Under his leadership this ministry grew a lot. Presently it serves about 900 campers and 300+ volunteers during the summer. He passed on the baton of this ministry to the next generation in 2016. Presently he mentors camp staff and is a frequent speaker in the summer program. Since completing his ThM at Dallas Seminary in 2007, he has served as Staff Evangelist and Bible teacher in the WOL Bible Institute. He travels and speaks a lot in and out of Hungary. On top of all that he continues his education at Dallas Seminary's Doctor of Ministry program.
Szandra's ministry includes directing the Children's Ministry in our church, discipling and mentoring Bible School students, translating all of Laci's classes and other Bible School material. And – of course – she is a homemaker, a job she thoroughly enjoys.
The Kadar family has three children, Fanni (2004), Luca (2006) and Laci Jr. (2008). They appreciate your prayers, personal contacts, and visits.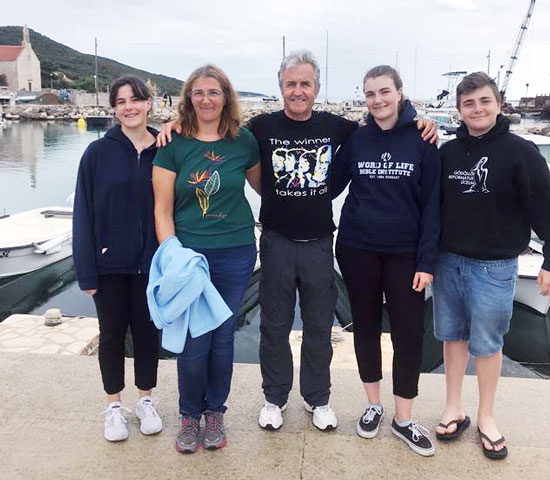 Peter and Tatiana Mitskevich
Peter and Tatiana are native Russians. Peter trained to be a medical doctor, but later accepted God's call to full-time ministry. He graduated from Moscow Bible Institute in 1989 and received his Master of Theology from Dallas Theological Seminary in 1997. He and Tatiana serve with the Golgotha Church in Moscow, where Peter is the pastor. The church, growing in numbers and faith, is impacting Moscow for the cause of Christ. In addition to his pastoral duties, Peter serves as the Senior Vice President of the Russian Baptist Union, an organization of over1600 churches committed to building the up of the church through out Russia. Further, Peter teaches at Moscow Theological Seminary and in 2007 was appointed to the seminary's presidency. He is in the process of scaling back his work with the Russian Baptist Union so he can give more attention to the seminary. In addition to the above ministries Peter translates and produces the radio ministry "Svet Zhizni," the Russain language version of Insight For Living. Please pray for Peter and Tatiana as they serve the Lord in these vital Russian ministries.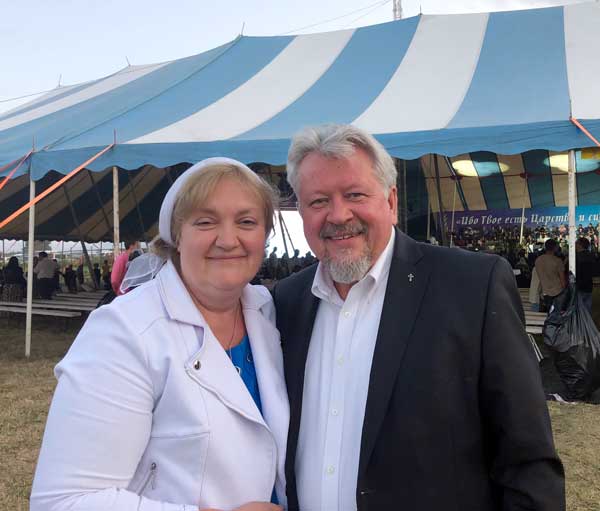 Vladimir and Inna Pikman
Vladimir Pikman was born to a Jewish family in Kiev (Ukraine). Through different circumstances in his life, both in Ukraine and Israel, and through his personal study of the Old Testament, he came to faith in Jesus the Messiah at the age of 22. Vladimir committed his life to bring the Gospel to his Jewish people.
Vladimir is the founding Executive Director of Beit Sar Shalom, the largest Jewish-messianic ministry in Europe, and the Rabbi of the messianic congregation in Berlin. In Chosen People Global Ministries (the network of Jewish ministries in 19 countries) he helps in coordinating the ministry in Western and Eastern Europe. He was the founding President of the German Messianic Jewish Alliance and is the Vice-President of the International Messianic Jewish Alliance. He has directly planted five congregations and helped started new ministry outreaches and congregations in numerous cities in Germany, USA, Russia, Ukraine, Italy, Holland, Poland, Finland, and France. In 2000, Vladimir was ordained as a messianic Rabbi.
Vladimir holds ThM from Dallas Theological Seminary and has just finished his PhD dissertation. He is Adjunct Professor and Director for Jewish Ministries with Dallas Theological Seminary.
Inna, also a graduate of Dallas Theological Seminary, has completed her PhD in Biblical Linguistics at Free University of Berlin (Germany). She is teaching Biblical Hebrew, New Testament Greek, and General Linguistics in a number of seminaries (online). Inna is a very gifted musician and has a beautiful voice. She is a worship leader in the Berlin messianic congregation and has recorded several albums.
Vladimir and Inna are based in Berlin, Germany. They have two adult daughters, Elisabeth (22) and Rose Shoshannah (20).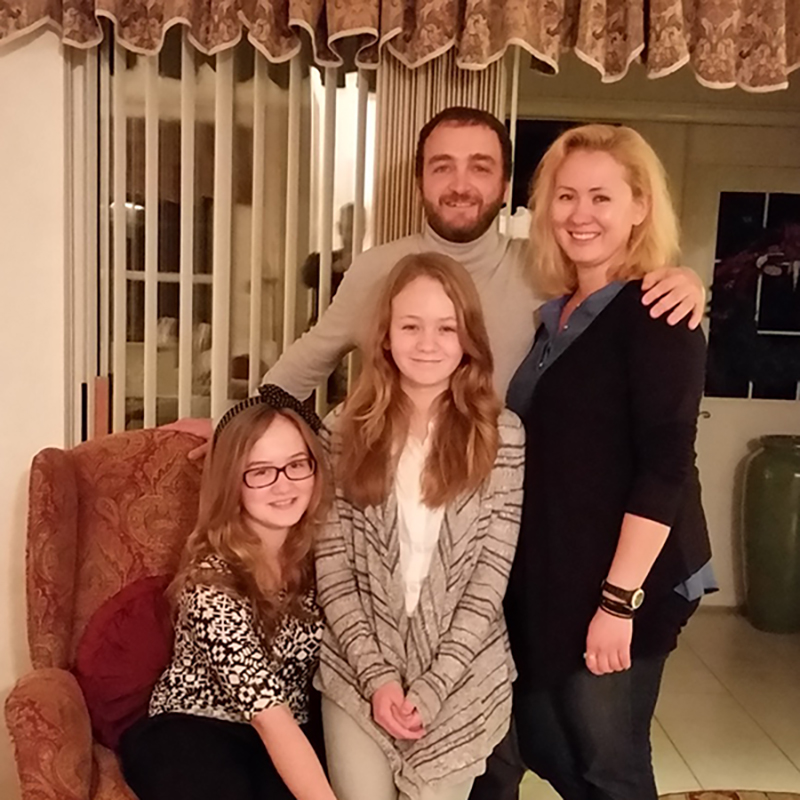 Steve and Ruth Porter
Steve and Ruth Porter have been serving the Lord in Miango, Nigeria since 1988. Their ministry combines dentistry with evangelism and discipleship. Steve has a dental degree from the University of Tennessee and a ThM from Dallas Theological Seminary. He is the only American missionary dentist in Nigeria. The Miango Dental Clinic provides quality dental care to the local people in Miango, the SIM missionary family, employees of the Evangelical Churches of West Africa, and personnel from other mission agencies. In addition to their dental ministry, Steve and Ruth are passionate in their service to/with the Nigerian church. They minister in the areas of discipleship, teaching, marriage-building, and community service. In response to the immense needs of the widows and orphans in their community, the Porters launched a ministry that purchases grain during harvest time, processes and stores the grain, then distributes it to the neediest of folks at the year's leanest times. This ministry also affirms the value of widows through Christmastime visits and gifts. Given Nigeria's political/cultural turbulence, the Porters especially value your prayers for their physical safety and emotional strength.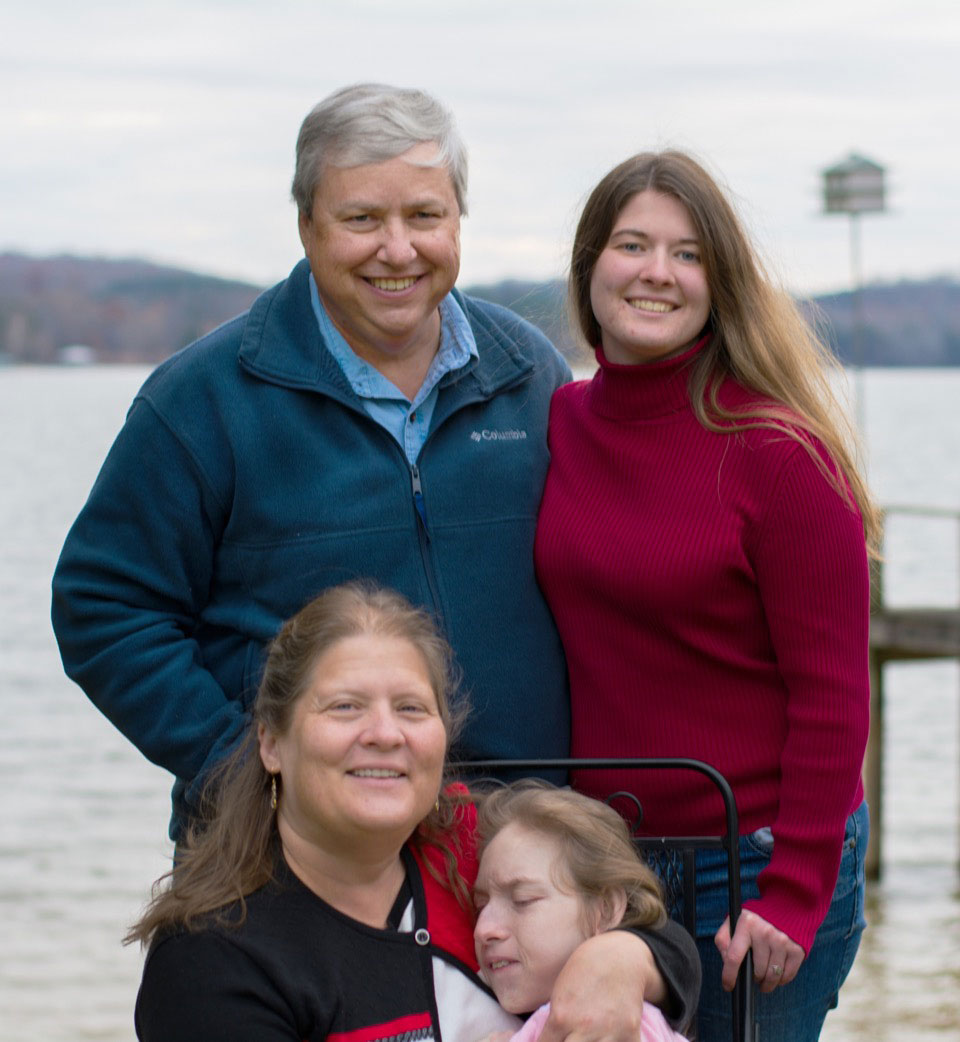 © 2023 Redeemer Bible Church
721 Easton Rd
Dallas TX 75218
Sunday Worship 11:00am