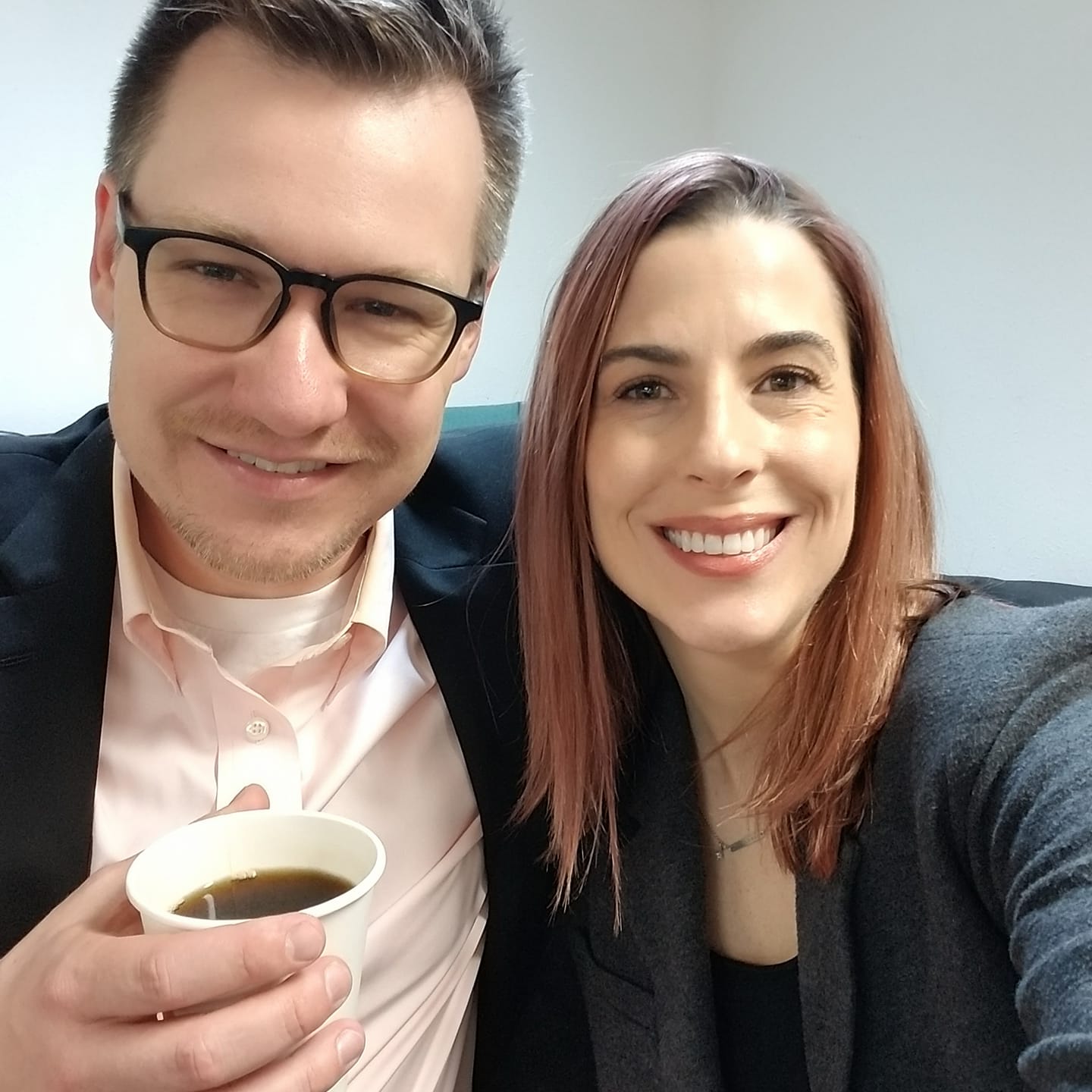 UR Life
Meets in Room 214 aka "The Upper Room." Visit rbcdallas.org/urlife for the latest information.
Taught by Will Miller
A native Texan, Will was born in Corpus Christi, grew up in Houston, and has lived in Dallas since 2015. He came to faith at the age of 21 and has since then served in various ministry contexts. Currently, Will works fulltime at Dallas Theological Seminary where he manages many of the seminary's extension sites. He studied music education at the University of Houston (saxophones), possesses a bachelor's from the College of Biblical Studies-Houston, a master's (MACE) from DTS, and is a current doctoral student (DEdMin) focusing on higher education and young adult ministry. In 2010, Will married the love of his life, Rachael McGowan. Rachael was born in Houston, raised in a Christian family (as a PK), and was home schooled until high school, where she excelled as a competitive gymnast and cheerleader. She later studied counseling at Temple College. Rachael has also served in various ministry contexts including Christian education, as a women's Bible study leader, and has been a guest speaker at a women's outreach luncheon. Together, Will and Rachael's mutual ministry passion is to encourage and assist young adults to live for Christ. In 2018, they volunteered to help form RBC's young adult ministry—UR Life. Will accepted the part-time role of young adult minister in 2019.
Community Foundation Groups (aka Small Groups)

NOTE: While we are experiencing the stay-at-home limitations due to the Covid-19 pandemic, please skip this form and go instead to our temporary Virtual
COMMUNITY SMALL GROUPS Page (www.rbcdallas.org/smallgroups).
Redeemer Community Foundation (CF) Groups help you grow by developing a deeper sense of community while providing opportunities to participate in all that we have been called to do as believers. CF Groups connect you to others who, in the Spirit and love of Christ, will care, pray over, encourage, inspire and provide you opportunities to share life experiences. Small groups meet throughout the week at various locations and times. For more information on these groups please use the "Sign Up" form below.
CLICK HERE to Sign Up Here or Ask Questions
The first Saturday of every month at 8:00am in the Fellowship Hall. We eat and fellowship together and usually have a time of devotion and/or working together on projects around the Church.
Women's Ministry Fellowship
Childcare is provided
Tuesdays, 9:30-11:30 am, Room 120
Join us as we meet together for fellowship and time in God's Word, in both a big group setting and small group setting.
Check Tuesday mornings on the CALENDAR for the current topic and any other updates.
Wednesday Evening Activities
Meal in Fellowship Hall at 5:30 pm (donations encouraged)
Prayer Meeting at 6:15 pm
Choir Practice, Youth, Young Adults meet at 7:00 pm
Check for updates on Wednesday evenings on the Calendar.

© 2019 Redeemer Bible Church
721 Easton Rd
Dallas TX 75218
Sunday Worship 11:00am